Jun-23-2020 - Behind the Scenes #2
Another great month of 06, the progress of the community and the helpfulness of others has been wonderful. In the world of developing we have had some hiccups in our ideology of using OS data to add items that existed in the late 06 revision. As an expert in client developing and modding, I was quick to add everything we needed from the os client directly to ours. This is something I've done many times, these methods seemed to suffice in all other clients I've worked with, however with our current client, it rejected it, over and over, the item models and definitions were flawless, but not a single animation would work with my deepest efforts.
Whats the solution?
What we are going to do is refreshen and refactor the
2008 version client and host it up for anyone who wants to play it
. With this being done, I'll able to use the data from the 08 which is almost identical to the late 2006 client animation wise and model wise, which in my opinion is better than using OS, which is nearing a 2 decade difference.
Timeframe
Knowledge and time. There is no current time frame for any development, this is a free time project. I know sometimes updates are wanted but there is still knowledge to be obtained about this new plan before it will be executed perfectly and we also have other updates in progress. The mentioned hiccup above has put me in a small predicament where I need to back track a bit for the next week to revert the OS animation stuff and from there, I will attack the rest of the last update fixes.
Current Updates
Last month I added a ton of updates including runelite and lots of updates to allow me to add plugins and features which you can read about
here
, some of those features included adding the in-game map from the OS client and other OS enhancements. We are working to bring those item in game that you all been wanting like the defenders, avas and others. We are working hard to ensure these are all met and functional and they will be entering the game as soon as possible.
What features are those other features that need to be fixed from the last beta update so we can enter the next 1.0.8 beta stage?


When interchanging clients, you have to delete the cache. The reason is because I accidentally forgot to create a new, separate settings file. One runelite.dat and the other settings.dat.


Login screen username and password saving, current saves but buttons don't work.


Mouse scroll highlight toggling (visually) only.


Brightness sprites need to be remade or make client avoid pure white.


Grand exchange chatbox interface needs to be remade.


Client window size snapping (when getting smaller).


World map in resize mode will but the left side of the frame off.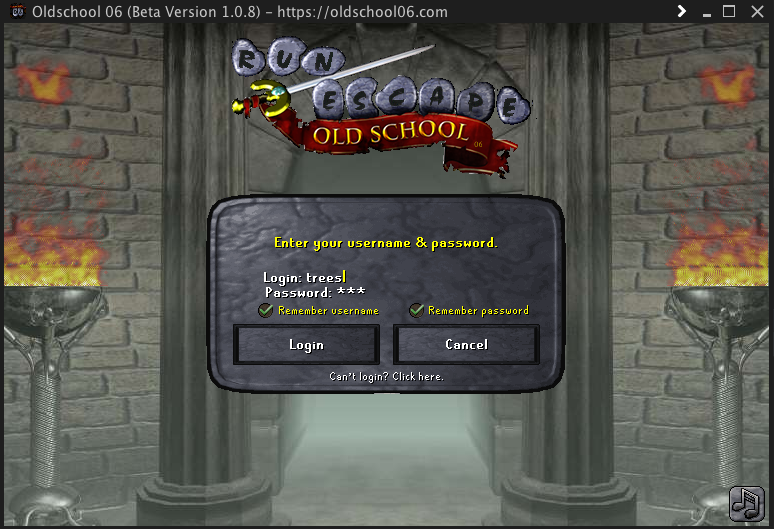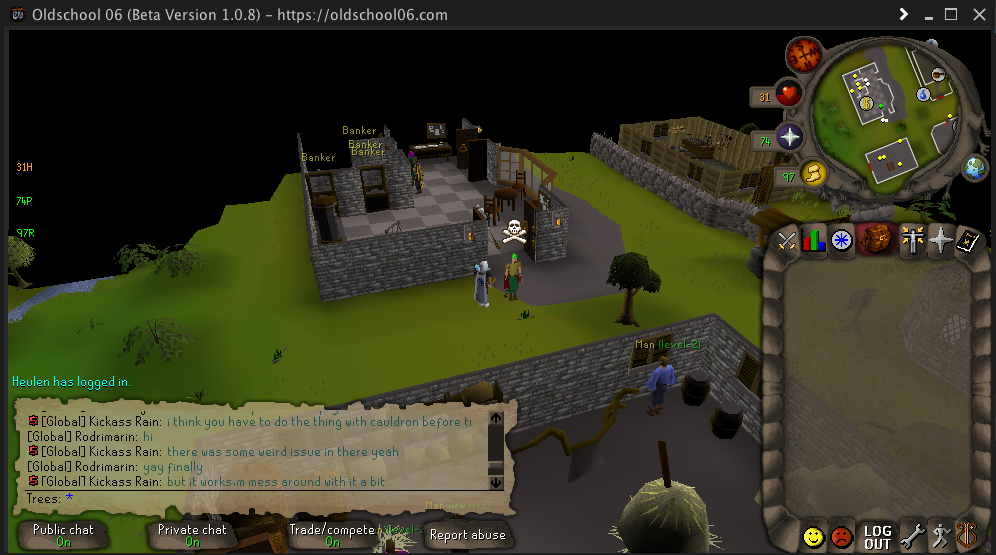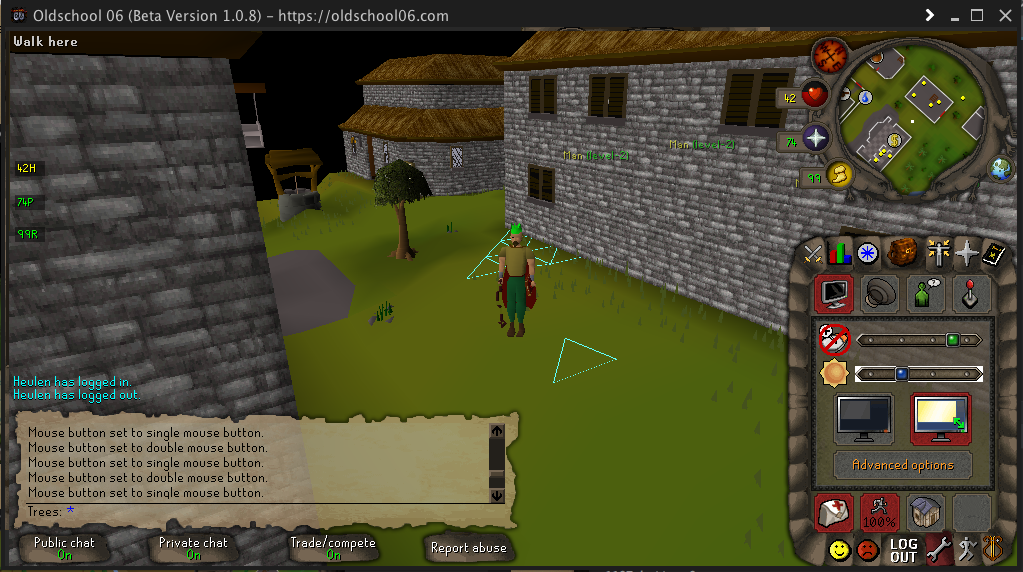 ---
We've come a long way, lets keep on working through these kinks and get us to the game we all been wanting.
I personally appreciate all the love and support,
Mod Trees.